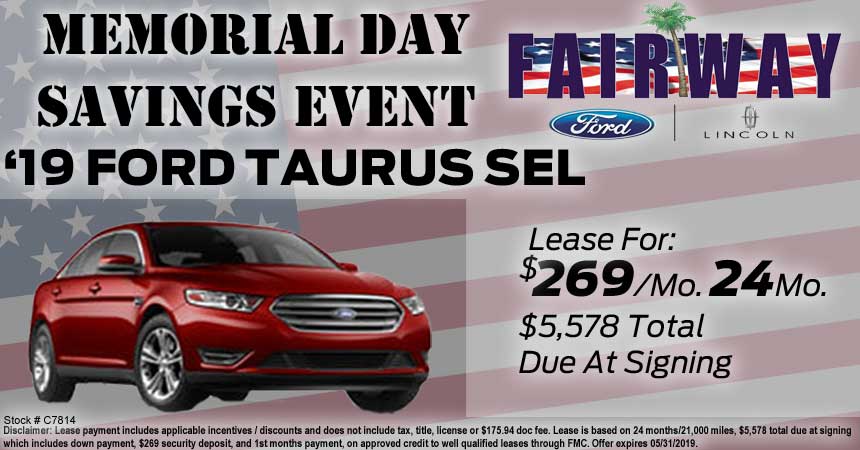 Ford Taurus SHO Lease Details

Term
This lease is a 39 month lease.
Miles allowed
This lease, as advertised, is a 10,500 mile per year lease. If you go over, you will be penalized per mile over. Higher mileage leases are available at a slightly higher payment.
Money down
This advertised lease is calculated with $2,372.00 down. This lease can also be no money due at signing. This, of course, will raise the payment slightly. We would be happy to calculate this for you ahead of time, before you come in, as it is based on where you live.
Incentives
This lease includes many rebates, everyone qualifies for, you may qualify for additional rebates if you are currently in a lease, are a student, a teacher or even possible additional rebates if you are self-employed. Contact us today and we can make sure you get the best possible deal.
End of lease
At the end of the lease, you have several options. You can buy the vehicle out for the pre-determined amount, turn the vehicle in, lease or purchase a new vehicle, 
Why we offer this information
We do this because we believe that our customer deserves a better leasing experience. While most dealers try to hide information from their customers until they are taking delivery, we want to earn your trust through upfront, fair, and honest discussion.
Call (866)787-5534 For Availability


Hours
Monday

8:00 AM - 8:00 PM

Tuesday

8:00 AM - 8:00 PM

Wednesday

8:00 AM - 8:00 PM

Thursday

8:00 AM - 8:00 PM

Friday

8:00 AM - 8:00 PM

Saturday

8:00 AM - 5:00 PM

Sunday

Closed